Floral Design
We make floral arrangements for any occasion, creating special and unique arrangements for you, your loved ones, or even your company.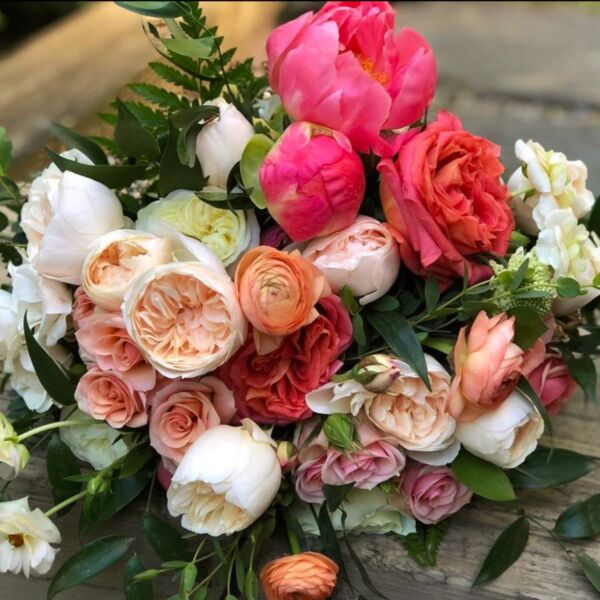 Special Occasions
Floral arrangements for every one of your special occasions.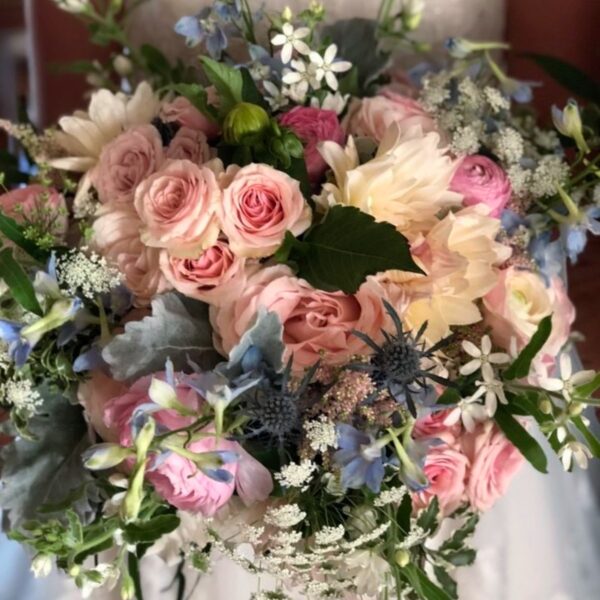 Wedding Arrangements
From wedding bouquets to centerpieces, we can create the perfect floral designs for your special day.
Did you know that most of the fresh flowers sold in the United States aren't grown here? The vast majority come from the Netherlands and Latin America with some even coming from as far away as Israel and northern Africa. All imported flowers must be treated with fungicides and sometimes pesticides. Their carbon footprint is hefty and could probably be calculated based on the miles traveled and the length of time they spent in the 'cold-chain' of refrigerated farm storages, trucks, planes and then once again in refrigerated storage.
Locally grown flowers are usually harvested in the late evening or early morning prior to being available for freshly arranged bouquets or events. Our flowers are either responsibly grown here in our gardens or at other small, local flower farms. They are all grown using organic methods that encourage biodiversity, soil health and water quality preservation. They are fresh, vibrant and often fragrant!
Here at the Barefoot Gardeners we are also growing an expanding variety of native flowers and plants to sell, to benefit our neighborhood native pollinators and to try out in our floral arrangements. We're looking forward to taking lots of photos to put up on the website this year!!!